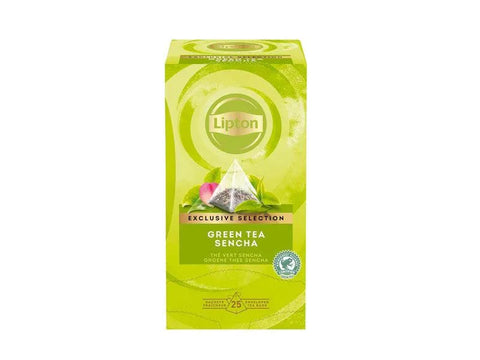 Lipton
Lipton Exclusive Selection Green Tea Sencha 25 Bags
Lipton Green Tea Sencha - In Indonesian plantations, the leaves are processed according to Sencha tradition, steamed prior to hot air drying. This preserves the freshness to deliver a light green infusion with a refined aroma. Lipton selection of Sencha, with delicate notes of Osmanthus flower, will offer you a genuine green tea experience. Presented in Lipton transparent pyramid tea bags, which are designed for a better infusion of long leaf teas.
Contains: 25 enveloped Teabags.
Ingredients: Green Tea, Flavourings, Rose Petals.
EGP 99.00
EGP 110.00
you save EGP 11.00