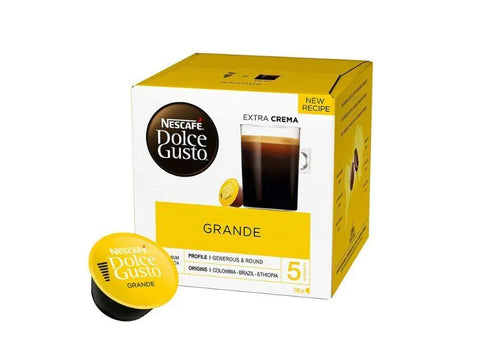 Nescafe
Nescafe Grande Dolce Gusto Coffee Capsules - 16 Capsules
With this variant, you can enjoy a straightforward everyday coffee in a large cup.
Here is a coffee made exclusively from medium-roasted Arabica beans from Colombia, Ethiopia and Brazil, which comes with a round and mild body with notes of citrus, and a caffeine content that will probably cheer you up.
With its mild body, it can be enjoyed throughout the day, and is therefore suitable as both morning coffee if you are not for strong coffee, or as a mild cup for afternoon use.
• Compatible with Dolce Gusto Machines
• 16 Capsules, 16 Serving
EGP 345.00
EGP 360.00
you save EGP 15.00