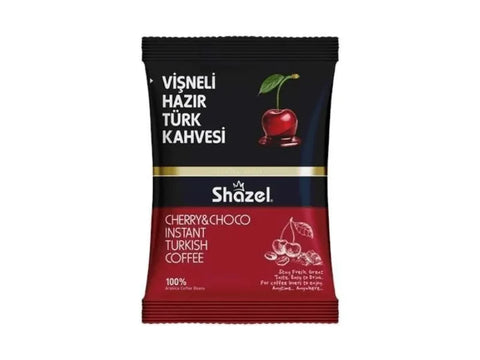 Shazel
Shazel 100% Arabica Cherry & Choco Instant Turkish Coffee 100g
Shazel Cherry & Choco Instant Turkish Coffee combines the tartness of cherry with the richness of chocolate, leaving a different trace of flavor with each sip. Offering a unique taste experience for Turkish coffee lovers, Shazel Cherry Instant Turkish Coffee adds a postmodern presentation to the traditional Turkish coffee with its blend of chocolate and natural cherry aroma.
Using Instructions:
Two heaping

 

teaspoon into a cup.
Add hot water to the cup, filling it halfway, stir well
Complete filling the cup with hot water, stir again
Enjoy your Coffee!